WOMEN & CHILDREN FIRST: Woman of the Year Gala
February 3, 2024 @ 6:00 pm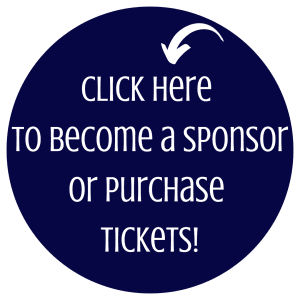 Women & Children First: The Center Against Family Violence (WCF) is honored to announce Sharri Jones as the 2024 Woman of the Year. Sissy's Log Cabin is a name that most Arkansans will recognize, but more importantly, it's a name that has been adhered to the WCF mission for years. The gala will take place on Saturday, February 3rd, 2024, at the Little Rock Statehouse Convention Center.
The Woman of the Year Gala is in its 18th year and WCF is grateful for the almost two decades of success and awareness that this event brings! Last year's gala raised $435,000 for the victims WCF serves. This event is a vital revenue stream for the mission, of course, but it's purely a night of spreading hope. Survivors share their stories, awareness and knowledge widens from table to table, and our community comes together to edge towards stopping family violence throughout our community.
The Pine Bluff originated store, Sissy's Log Cabin, has grown into a legendary jeweler in Arkansas and the surrounding states. While they're known for their brilliant diamonds and extraordinary service, Sissy's Log Cabin is exceptionally unique because of their commitment to being a family-owned and operated business. Sharri was born and raised in Pine Bluff, Arkansas alongside her two siblings. She's a proud graduate of the University of Arkansas Pine Bluff, where she earned a Bachelor of Science in Elementary Education. She dedicated several years in the classroom before ultimately joining the family business alongside her husband, sons, mother-in-law, and a host of other relatives.
"Once a teacher, always a teacher. Helping children, especially those in need, has always been a passion of mine. While in education, I was allowed to make an impact and be a steppingstone in young lives every day. Any teacher can attest there are heartbreaking instances that go on in a student's life. I witnessed that as a teacher. As an educator, it's not always just about feeding their minds, but their body and soul as well. You want your students to grow to be healthy and happy adults. My greatest hope is that my recognition as Woman of the Year for the Women and Children First organization will raise awareness and impact the lives of those who need it most. Helping women and children live independently and free from domestic violence is a legacy I hope to leave," says Sharri Jones.
Sissy's Log Cabin's beautiful and timeless pieces have been featured at so many WCF events, but that's not what sparkles and shines the most about the partnership between this well-known business and WCF. It's Sharri's enthusiasm for being an advocate for at risk youth that has made such an imprint. Sure, you can find her helping Arkansans match the perfect pieces of jewelry to their most memorable moments, but it's not out of the ordinary to see her giving her all in the community.
 "We are so excited to have Sharri Jones step into the role of honoree after so many years of faithful support for the mission of Women & Children First," says Wallace Smith, event chair.
For more information or to purchase tickets for the 2024 gala, contact Megan McBroome, WCF Director of Development, at 501-349-8547.
Tell us about your upcoming event!